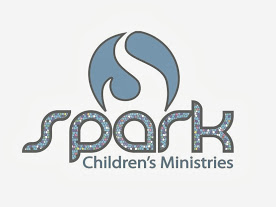 SPARK ST. ANDREW CHILDREN'S MINISTRY
"Jesus called the children over to him and said, "Let the children come to me! Don't try to stop them! People who are like these children belong to God's kingdom" Luke 18: 16 (Contemporary English Version)
SPARKS CHILDREN'S MINISTRY DESCRIPTION
SAUMC Nursery (birth – 3 years) 7:45 am -12:30 pm
A Safe Sanctuary trained staff will provide safe and welcome care for the little ones in our care. The nursery is available Sunday mornings from 7:45am until 12:30 pm (or the end of the second service) and accepts children from birth to age 5.

St. Andrew provides childcare for activities when adults meeting at the church require a safe and caring place for their children. Reservations made ahead allow us to be the most effective stewards of our resources.
CHILDREN IN WORSHIP (3rd grade – 5th grade)
In the worship center materials are provided to enrich worship for children. Adults in worship as well as the staff are intentional about including our children in the worship experience.
Kids 4 Christ (4 years – 2nd grade) 8:00 am and 10:45 am
Kids 4 Christ is an opportunity for younger children to experience their own time of connecting to God through story, activities, God talk and ceremonies of light and prayer.
FAITH DEVELOPMENT: Sunday School – 9:30 am – 10:30 am
Bible Story of the Day – (Ages 2 – 5th grade)
Faith Development: Sunday School is provided for all children ages 2-5thgrade. Beginning April 3, all children will gather to hear the Bible story of the day together and then dismiss to their age level rooms for activities, responses and fellowship.
SEASONAL ACTIVITIES and SEASONAL EVENTS
Seasonal Activities like during Christmas, Easter, and the summer are provided for children. These include: Christmas Creations, the Easter Eggstravaganza and Vacation Bible School a few events that focus on children and their unique needs for community, service and learning
For more information:
Jerri Dietz dietzfive@charter.net
Pastor Adrienne Denson adensonsa@gmail.com